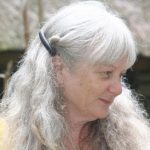 I've created this blog as a place to inform, to ask questions, and for discussions to occur. I walk many paths in life and love to stay in touch with like-minded others on each path, so please join me on any paths you wish.
Speech-Language Pathologist
Early Childhood Educator
Family member of brain tumor survivor
Labradoodle owner
I'm hoping discussions can be rich and respectful, and that perhaps we can share bits of humor to help us get through daily life routines. Share stories of children, of caring for others, of just being friends. Let's make it pleasant, while perhaps learning from each other. Hoping to hear from some of my website users.
Sol lucet omnibus! The sun shines on everyone . . . and that's the truth. Let it in!
Thanks as always. Hope you're enjoying this rainy weekend,
Kate